Eco-Friendly, Proximity Cards and Fobs
The RapidPROX® Product Line continues to expand with our Eco-Friendly line of 125kHz proximity credentials.
RapidPROX® Eco-Friendly, Bamboo Cards and Fobs are comparable in functionality to our existing line of RapidPROX® credentials. Our Bamboo products are produced with wood, in lieu of the conventional PVC material.
CLICK HERE for more information.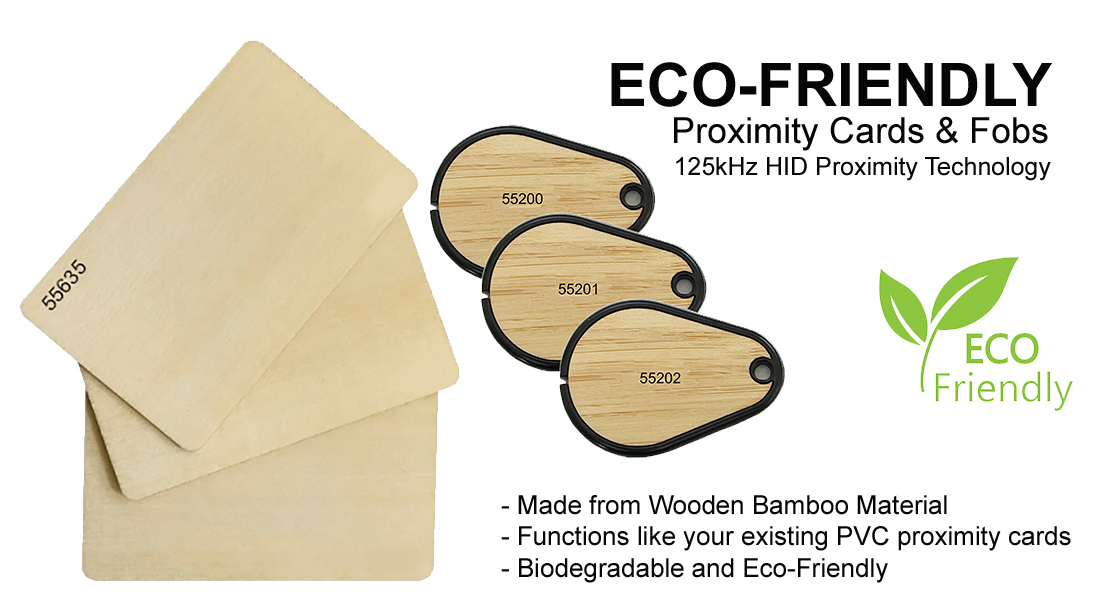 Our Bamboo fobs are eco-friendly, and environmentally sustainable, in addition to being biodegradable when no longer required. Not limited to the environmental benefits, our RapidPROX® Bamboo fobs are a unique, eye-pleasing alternative to standard, plastic key fobs. A professional inkjet number is printed on each fob for visual identification. Covered by three-year warranty.
CLICK HERE for more information.
RapidPROX® is a trademark of ID ENHANCEMENTS, INC. Buy from a trusted supplier in business for 30 Years!