MIFARE® is NXP's well-known brand for a wide range of contactless IC products with a typical read/write distance of up to 10 cm (4 inch) used in more than 40 different types of application worldwide. With 260 million reader and 10 billion card components sold, MIFARE products, which are fully compliant with ISO/IEC 14443, are proven and more reliable than any other interface technology in the market.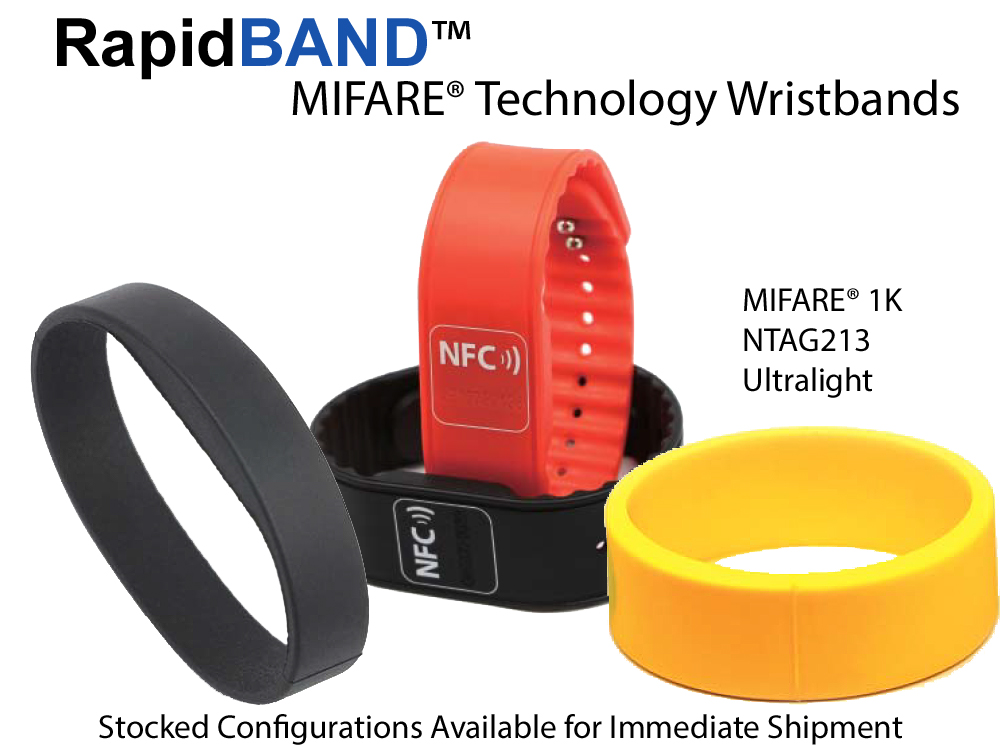 Features
Fully compliant with the international standard ISO/IEC 14443
Up to NFC Forum Tag Type 4 compliant
Supporting 4 and 7-byte UID and Random ID
Different levels of cryptography, authentication and communication speed available
Up to Common Criteria EAL5+ certification
Originality and proximity check features available
Future-proof evolution path and roadmap – standard interface ensures that today's infrastructure can easily be upgraded for future card ICs
Consistent product portfolio and multiple sourcing at all levels of the value chain
Target Applications
Transport Ticketing
Loyalty & Micropayment
Event Ticketing/Limited use Ticketing
Access control
Multiple applications
MIFARE® Technology Wristbands available in multiple styles and configurations. Stocked configurations are available for same-day shipment.