Anti-Microbial Lanayrds do more than just carry your photo ID. From our desks to the restroom or patient rooms to the lunch room and around the hallways, lanyards go where we go! There's no better time to invest in a Microbial Lanyard and help protect against COVID-19.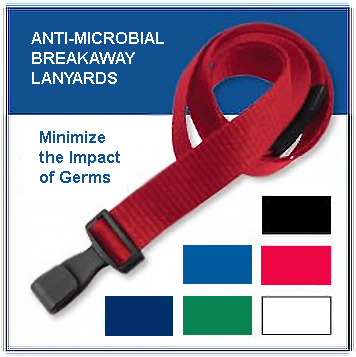 Offered in both stock and custom, these lanyards are a great option for those who are looking for a germ*-resistant ID card carrying option. These lanyards are treated with an anti-microbial coating that inhibits the growth of germs* on the material, making them an ideal solution.
Perfect for people who need to display an ID such as in hospitals, schools, and at events.
Click Here to order: https://www.id-enhancements.com/black-anti-microbial-lanyards-100/