EconoPROX™ - You Asked and We Delivered!
EconoPROX™ is the newest offering from ID ENHANCEMENTS, INC., incorporating a high-quality product with a lower price point for even more affordable options for your access control operations.
The EconoPROX™ key fob was introduced last year, and it was so well received, that our customers asked for other credential styles, utilizing the same concept. You asked, and we delivered!
Available credentials include the basic ISO Card made with 100% PVC material; the enhanced ISOXT Card made with a poly-composite layer; a durable clamshell style proximity card; and the popular slim-style proximity key fob that is available in a variety of colors.
The EconoPROX™ line of credentials come with a standard one-year, limited manufacturer warranty, and are ideal for a variety of applications. Offering a lower price point than most proximity cards in the marketplace, the EconoPROX™ credentials are durable, yet affordable.
In a world of ever-increasing prices and lessening quality components, we are proud to offer EconoPROX™ that surpasses the expectations of those desiring more sustainable budgeting, without sacrificing quality. Learn more about EconoPROX™ by clicking here.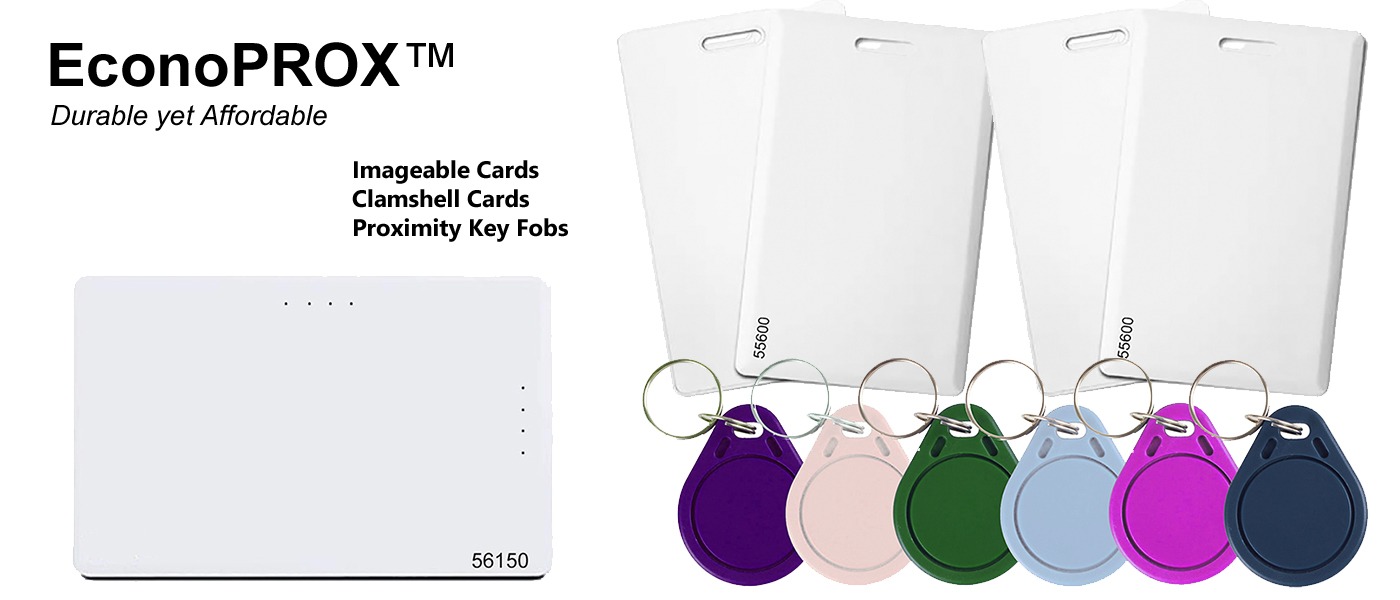 ID Enhancements, Inc. offers the largest, most-diverse line of compatible credentials in the USA. IDE is also the maker of RapidPROX® - the leading alternative, "Made in the USA" line of credentials, that is an alternative to expensive OEM credentials. Learn more about RapidPROX® by clicking here.
ID ENHANCEMENTS, INC. is a 100% Woman-Owned incorporated business since 1993.